Harley-Davidson Sporter 1200 c.c. Come to us as another customers that want the bike to be as a dream bike.
The engine is 1200 c.c. That's suit for rider who wants short bike as the retro style.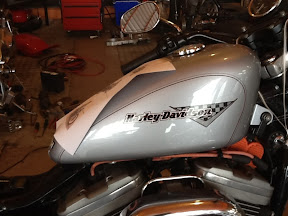 The Harley-Davidson tank was install on this bike already and we want to keep the original decal on it. Now let see the picture below that is our concept.
The handle bar will hold with the front suspension and the meter have to move.
However p,ease keep looking on this post.