The BRAND NEW 2011 HONDA CBR 150R is fun to ride. It isn't powerful bike and suit for side seeing.
The digital meter is installed in the new model bike. And another functions as fuel level, temp, speed, etc.
New design of the face with aggressive looking head light. The wind screen is great when you speed up the engine.
Also new design of the exhaust and the rear tail.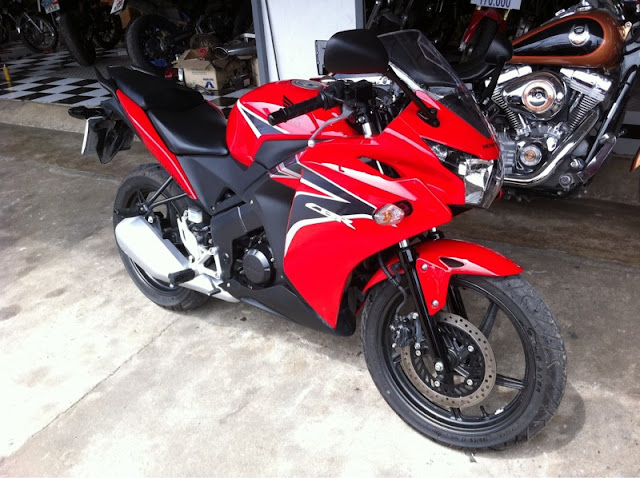 So if you want to have it on Koh Samui road on you holiday please reservation via email to ohmcyclessamui@hotmail.com or call to Mr. Mil at 085-9535355 when you are in Thailand . Check it out the new blade.