Our Custom Bikes. Build them for Samui Bike Week 2011.
We are the Custom Bike shop in Thailand at Koh Samui. You can visit us at Koh Samui Custom Bike shop,Ohm Cycles.
We also made to order for you to have a custom bike that have only 1 in the world just for you.
We use world brand name products as S&S, Ultima, Edelbrock, Alen-Ness, etc.
Big rear tire and Hi-Performance motor.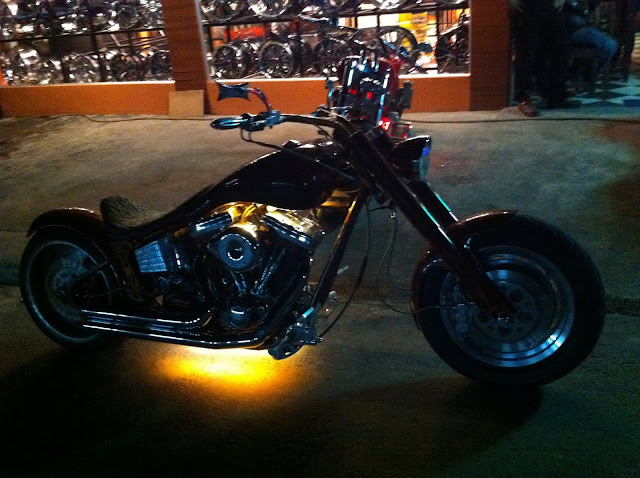 We will take another photos to update in other article. Sorry for unclear photos.